IAM MASTERCLASS TESTIMONIAL: YONI GOVAERTS
De IAM Masterclass van 2019 is al weer een tijdje afgelopen. Tijd om eens te polsen naar de ervaringen van de vorige deelnemers.
In dit artikel stellen we enkele vragen aan Yoni Govaerts, nu Security Consultant op vlak van Imprivata en ISAM binnen het team van IS4U.
Zelf inschrijven voor deze unieke kans?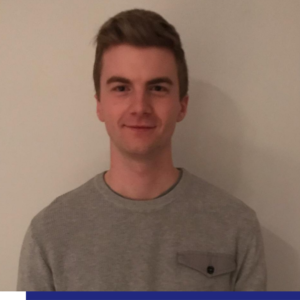 WAT HEB JE GELEERD TIJDENS DE IAM MASTERCLASS?
Tijdens de masterclass kregen we een uitgebreide view op high level over wat Identity and Access Management is. Een heel aantal technologieën (Crypto, PKI, SSO, …) en producten (Keycloak, Omada, IBM, Imprivata, …) werden uitgebreid gedemonstreerd. Dit alles werd ondersteund door praktijk labo's om hands-on ervaring te krijgen.
HOE WAS DE SFEER BINNEN HET IS4U TEAM?
Qua sfeer zit het bij IS4U zeer goed. Altijd zeer behulpzaam en er is altijd tijd voor vragen of suggesties. Er kan ook eens goed gelachen worden, zowel in het kantoor als daarbuiten. Tijdens de praktijksessies werd er goed gecommuniceerd en waren de begeleiders zeer behulpzaam.
WAAROM HEB JE VOOR IS4U GEKOZEN?
Voor de IAM Masterclass had ik stage gedaan bij Nynox, een dochterbedrijf van IS4U. Deze stage was enorm goed meegevallen. IAM en security interesseerden mij, dus heb ik deze kans met 2 handen gegrepen.
WAT DOE JE NU NA DE MASTERCLASS?
Momenteel werk ik bij IS4U in het operations team op vlak van Imprivata en ISAM.
WAAROM MOET IEMAND ZICH INSCHRIJVEN VOOR DE MASTERCLASS?
De Masterclass is het ideale instrument om een brede basiskennis op te toen op vlak van IAM. Alle technologiën en producten die momenteel in de markt zitten, worden er uitgebreid aangehaald en besproken.
HOE WAS DE AFWISSELING TUSSEN THEORIE EN PRAKTIJK?
Er was een goede afwisseling, meestal was het een uitleg van 1-2u en daarna een praktijklabo waarin de theorie verduidelijkt werd. Hier was altijd ruimte voor vragen.
WAT ZAL JE HET MEEST BIJBLIJVEN VAN DE MASTERCLASS?
Tijden de uiteenzitting van Imprivata was ik meteen geïnteresseerd. Dit lag perfect in mijn interesses, ik ben dan ook verder gegaan met deze technologie. En kijk, ik werk er nog steeds mee!
WELKE TIPS KAN JE NIEUWE DEELNEMERS MEEGEVEN?
Laat je niet afschrikken door de hoeveelheid inhoud, en zeker niet als het op het begin niet helemaal duidelijk is. IAM is voor velen een nieuw concept en met de praktische voorbeelden en labo's wordt dit allemaal zeer duidelijk.