Identity and access management (IAM) is best when silent — working so in sync with the day-to-day operations of the business that users don't even realize it's there. While other approaches to IAM can force security in front of the user, silent security works quietly in the background, providing the right levels of access to the right users as your business transforms.
The extensive IBM IAM portfolio includes authentication, privileged access management, identity governance, and access management solutions. Grant access rights, provide single sign-on from any device, enhance security with multi-factor authentication, enable user lifecycle management, protect privileged accounts, and more. Learn how IBM can help your organization achieve a strong security posture and a seamless digital experience.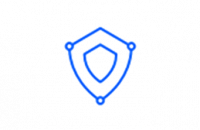 Secure your business
Ensure that the right people have the right access. Discreetly verify a user's identity when he or she logs in and throughout the session. Use analytics to make smarter, better-informed decisions to modify users' access, having uncovered outliers and toxic combinations of entitlements.
Enable digital transformation
Quickly enable access to resources and applications, whether in the cloud, on-premises, or a hybrid cloud. Whether you're providing access to partner, customer or employee-facing applications, you'll be able to offer the seamless experience your users expect.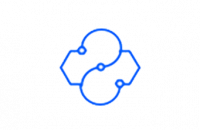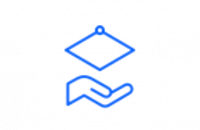 Establish trust
Regulations come and go. It was SOX yesterday, GDPR and PSD2 today, and it will be something else tomorrow. With IBM IAM, you'll be able to centrally manage access certifications, on and off-boarding, and separation of duties violations — so you're prepared to meet new regulations when they arise.
IBM SOLUTIONS
Privileged access management: 

Protect and manage access to privileged accounts in your organization with enterprise-grade password security and privileged access management. Easily discover, secure and manage privileged account passwords to protect from abuse and misuse. Enforce least-privilege policies and control applications with least-privilege management, threat intelligence, as well as application whitelisting, greylisting and blacklisting. Learn more about IBM Security Secret Server and IBM Security Privilege Manager today.



Access management: 

Make logging in easy for users and secure for your organization. Unify all your organization's applications under one access management platform with a single sign-on (SSO). Comply with the latest industry standards including OIDC, SAML, and OAuth. Tap into thousands of prebuilt connectors to federate access to cloud apps like Office365 and Salesforce and use templates to integrate legacy and on-premises applications.



Authentication: 

Provide seamless and secure user authentication to your native, web, mobile, and cloud applications. Support user authentication methods like biometrics, FIDO2 U2F, FaceID, Touch ID, email/SMS one-time-passwords, and soft tokens. Provide developer toolkits to build user authentication into native, mobile, IoT and web applications. Reduce your reliance on passwords by providing multifactor authentication everywhere, to any target system, including VPNs, mainframes, Linux, radius, and desktops.



Identity governance:

 Confidently and securely grant access rights and entitlements within your organization. Provision, audit, and report on user access and activity. Improve visibility into the way access is being used, prioritize compliance actions with risk-based insights, and make better decisions with actionable intelligence. Deploy identity governance on-premises with IBM Security Identity Governance and Intelligence, or from the cloud with IBM Cloud Identity.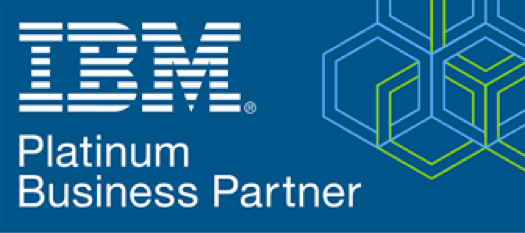 For the third year in a row, IBM has been recognized as a Leader in identity and access management in the 2019 Gartner Magic Quadrant for Access Management.
IS4U has multiple certified consultants in IBM's solutions, including;
IBM Security Qradar
IBM Security Access manager
IBM Security Identity Manager
IBM Security Identity Governance and Intelligence
IBM Security Secret server
IBM Security Directory server
IBM Security Directory integrator