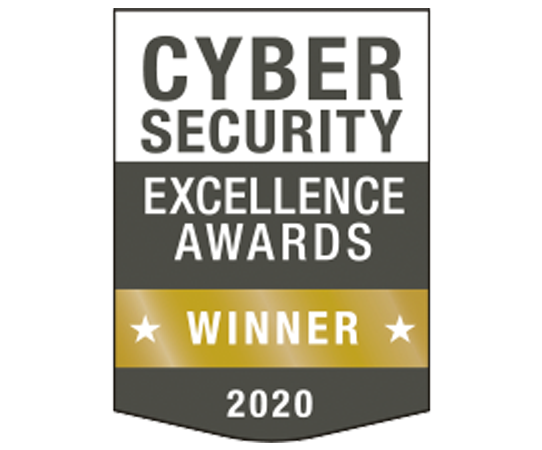 Thales is a world leader in digital security, who delivers easy to use technologies and services to businesses and governments, authenticating identities and protecting data so they stay safe and enable services in personal devices, connected objects, the cloud and in between. Decisive technology for decisive moments. The people you rely on to safeguard your privacy rely on our partner Thales to protect the cloud, data, and software. When it comes to data security, organizations are faced with an increasing amount of decisive moments. Whether the moment is building an encryption strategy, licensing software, trusted access to the cloud, or meeting compliance mandates – you can rely on IS4U and Thales to secure your digital transformation.
SafeNet Trusted Access (STA) delivers fully-automated, highly secure authentication-as-a service with flexible token options that are tailored to the unique needs of your organization, substantially reducing the total cost of operation. With SafeNet Trusted Access, you have a central service that lets you manage single sign-on with granular access control and enforce appropriate levels of authentication across your enterprise cloud applications.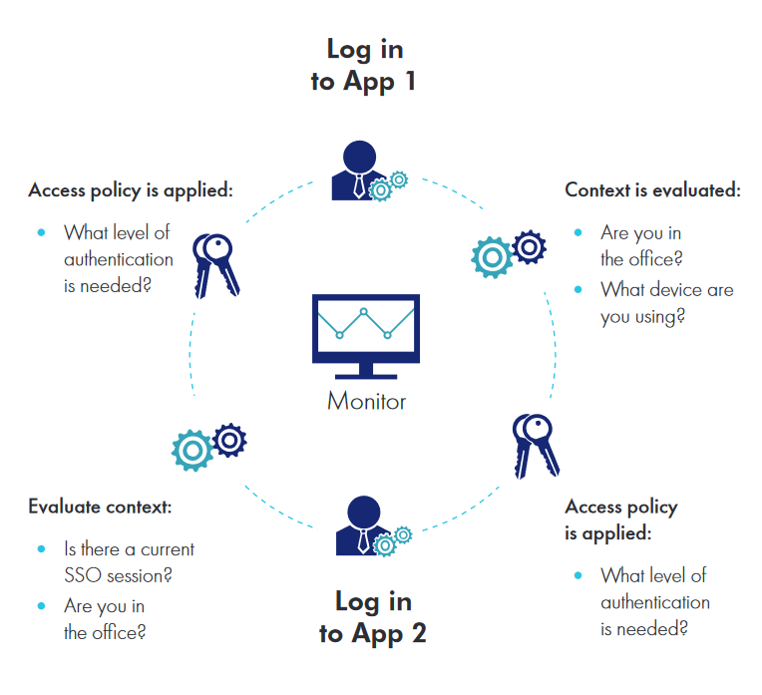 CONTEXTUAL AUTHENTICATION
Contextual authentication is central to creating compliance-based access policies and preventing security fatigue. Taking into account variables, such as your network, location and operating system, contextual data provides additional information on a login attempt and fires the appropriate access policy. By assessing a user's contextual login attributes, single sign-on and access management solutions can continuously match the level of authentication required from the user with the access policy defined for each application. In this manner, authentication is applied granularly—in the most friction less manner possible—per an application's access policy, rather than as a blanket, uniform rule for all enterprise resources.
 SafeNet Data Protection On Demand is a cloud-based platform that provides a wide range of on-demand key management and encryption services through a simple online marketplace. With SafeNet Data Protection On Demand, security is made simpler, more cost-effective and easier to manage because there is no hardware to buy, deploy and maintain. Customers just click and deploy the services they need, provision users, add devices and get usage reporting in minutes.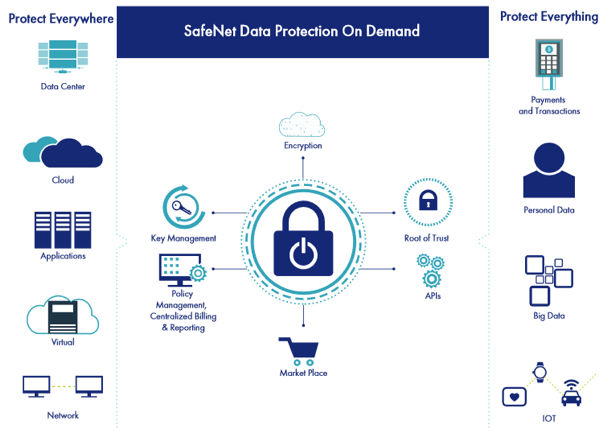 PARTNERSHIP
Thalesis a world leader in digital security, active in all industries with a long and successful track record in protecting digital data. IS4U has multiple certified consultants in Thales's solutions, including;
Certified SAS Cloud Engineer
Certified STA Engineer
Certified Keysecure Engineer
Certified HSM Engineer
Gemalto Technical Sales Professional