Back in the day, I was looking for an internship to complete my degree. My parents' neighbor e-mailed me and he used the IS4U email signature. I had never heard of IS4U before so I looked it up and I found out this company would be perfect for me to do my internship!
Timing couldn't have been better. I applied and got the internship. My internship focused on a project in the AWS-cloud and back then, cloud was a relatively new concept. I had the opportunity to dig deep in this subject and create some programs for it. 
Fun fact: my parents' neighbor eventually became my supervisor during my internship, what are the odds?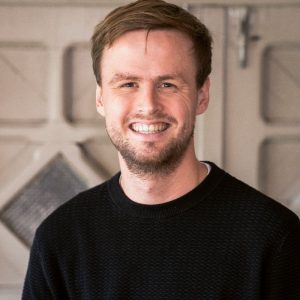 My internship went very smoothly and I really enjoyed gaining all this new knowledge about topics I never learned about at school. I felt great working at IS4U and that feeling was mutual. IS4U offered me a contract. I actually wanted to start right away but they advised me to enjoy my last very long summer break, so I did. 
Eventually, The 1st of September came along and I was ready for this new adventure, instead of 'back to school' it was my first day of my career, even more exciting!
I was just about to finish my first week, when I got a call on friday with a surprising question: "do you wanna go to London tomorrow to follow a course about Imprivata?" Euhm, yes of course?! I learned a lot about this new product, made new connections and started to spend more time on Imprivata projects with Wouter Decruy, one of my mentors. Imprivata OneSign was such a new tool that I really felt like it was 'my project'. During that time, I also worked together with Stefan Jacobs, my other mentor, on CyberArk projects.
A few years later, these two solutions became bigger and bigger and I had to make a choice between them. It was a difficult decision because I enjoyed both but eventually I decided to maintain my main focus on Imprivata.
The company continued to grow and my teamlead, Wouter Decruy got promoted to Managing Partner and they believed that I was capable enough to manage the team. So I became team lead, I was very excited about this opportunity.
But … I always had the feeling that something was missing. I missed the PAM (Privileged Access Management)/CyberArk part. Eventually IS4U started a new partnership with a company called 'Delinea'. I was the lucky one that got the opportunity to take the lead in this. It was like it was meant to be.
Of course, I'm very proud of my personal development in the past years, taking steps from being an intern to becoming a team lead. But what I'm most proud of are the amazing projects we've worked on. As you might know, Imprivata is a tool that is most used within the healthcare industry. Since we started working with Imprivata, we've used it on more than 30 very successful healthcare projects!
One of the projects that will definitely stick with me, is the one we did for Unilin. They create different kinds of flooring and carpets. What we accomplished there is a prime example of the fact that Imprivata is a tool that can also be used within an industry environment. (curious about this project? Get in contact and I'll tell you all about it)
I started to work from a young age, I was 21 when I started my path at IS4U.  But…. I don't regret it because of all the opportunities I got that helped me to take huge steps in my career.
Back then, IS4U consisted of 20 people, now we're with more than 80 security experts, that's crazy! I see working at IS4U as a unique opportunity because you learn something that is not taught in school. Anyone that works here has been bold enough to take that step: to work with a technology that you don't learn anywhere else. 
That's why we have the IS4U masterclass. Here they teach you everything you didn't see in school. Don't get me wrong, it's not easy and sometimes it seems like your head will explode, but that's just a sign that you're doing it right! No worries, you just need to give it time and in the end, you'll be glad about all the new knowledge you've gained.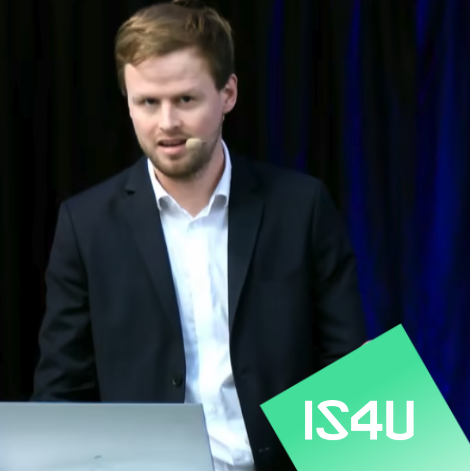 If I were to describe working at IS4U, I immediately think about a lot of openness, transparency and a horizontal structure. Ever since I was an intern, everybody always took their time to explain everything, it was never rushed. I try to implement that same, respectful way of working with my team members now that I'm a team lead. Despite the fact that IS4U has grown a lot, they do everything they can to keep the team as close as possible. 
"For example: our team building trip to Tenerife. It was memorable! It was a nice chance to get to know everyone. There are often team members who work at their clients full-time or who you only see briefly to chat about something work-related. During this team holiday, we were able to get to know each other outside the work environment, and that does a lot for the atmosphere. We still talk about it a lot, even though it is almost a year ago, so that speaks for itself."
If we look at the numbers and graphics, I'm sure that in the upcoming 5 years, IS4U will continue to grow, not only in numbers (we are still looking for new colleagues just in case you want to join us!) but also in terms of expertise. I bevieve IS4U is growing more and more every day and that we are becoming more mature.
We now have a sales manager, marketeers, HR professionals, … Back in the day, everyone had to do a little bit of everything. My personal ambition is to maybe one day start my own sub company and become the Managing Partner. I don't expect that to happen anytime soon and I don't want to rush it, Rome also wasn't built in a day! I'm ready for what is yet to come. Are you?