IS4U Won "MSP Partner of the Year" award
During Delinea Unlocked Madrid 2023, there was the much anticipated award ceremony, recognizing outstanding achievements within the Delinea environment. 
We're glad to share with you that the IS4U team was honored with the "MSP Partner of the Year award" for our exceptional Managed Service Provided approach. This approach involves helping clients who lack internal resources to manage Privileged Access Management (PAM) tools effectively.  
Being a MSP (Managed Service Provider) asks for a different approach than a project based provider. An approach that apparently isn't very common yet. We're proud that our IS4U team can set an example for other partners regarding a Managed Service Provided approach.
Delinea Unlocked Madrid 2023 brought together representatives from all over the world to gain insights into:
the past year's achievements

the latest technology updates

the roadmap for the upcoming year.
The event focused on highlighting the changes and new products that Delinea plans to introduce. The event allowed attendees to network, make connections and share knowledge. Taking place over multiple days, the event offered a delightful experience.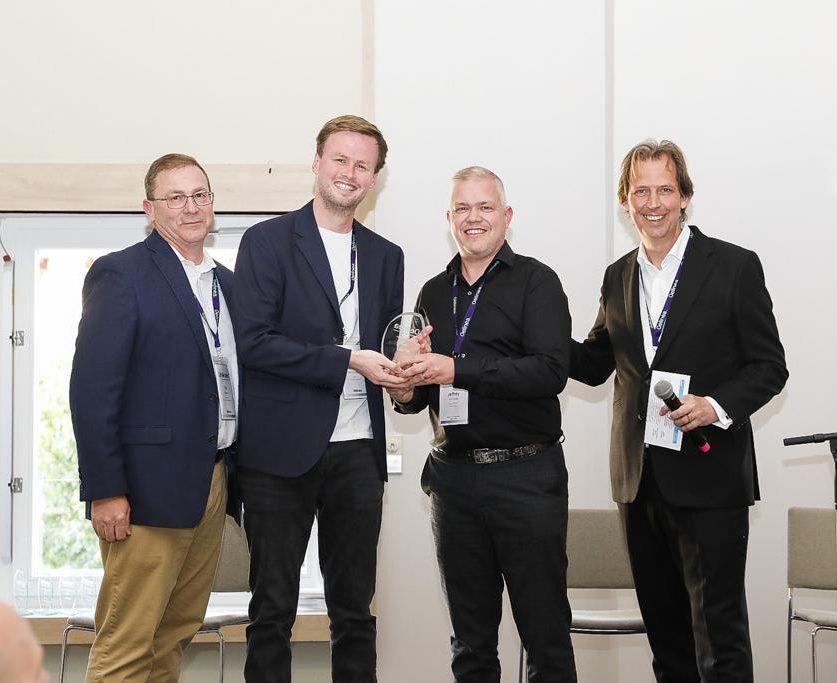 The 3 key takeaways our delinea expert wants to share with you:
As mentioned above the event focuses on sharing insights and knowledge. That's why Richard den Houdijker shares his 3 key takeways.
1. There is still a big opportunity to expand the MSP approach.
As observed from the panel discussion and subsequent conversations, many organizations express interest in adopting the MSP model, particularly in healthcare where Cyber Insurance requirements drive the need for solutions like PAM. With a Pam-solution, it's a 'plug and play' kind of situation, providing a great experience for clients in which they can check off important security requirements. IS4U is a big group of 90 consultants and using those PAM-solutions, we're able to provide a 24/7 support.
2. Investing in a Privileged Access Management solution remains crucial
Why? Because of several reasons. First of all, cybersecurity insurance remains very important. On top of that, there is a regulatory compliant. Lawmakers increasingly demand secure handling of privileged accounts within organizations. Third of all, managing access for third-party vendors and consultants becomes more secure and accountable when using a PAM solution, preventing potential breaches caused by the mishandling of critical accounts. Additionally, PAM solutions enforce strict controls and logging, reducing the risk of unauthorized access and mitigating the potential damage of a breach. By adopting a PAM solution, organizations prioritize breach prevention.
3. A cloud first approach is the way forward in the future
There is a future in adopting a cloud-first approach, as exemplified by Delinea's investment in their SaaS-based PAM solution. While some customers still prefer on-premises PAM solutions, Delinea offers the flexibility to accommodate both. What sets Delinea apart is their intentional design process, starting from the ground up with the cloud in mind, rather than retrofitting an on-premises product. This cloud-first approach ensures efficiency, convenience, and seamless usability for customers who choose to leverage the power of the cloud.
Last but not least: 
Madrid is such a beautiful city! Sharing knowledge during such an incredible event with like-minded people in such a beautiful city… It was just the cherry on top of everything!