In the ever-evolving world of digital security, it's crucial to have team members who aren't just skilled but also share the company vision. Meet William, IS4U's latest addition, whose unique blend of expertise and innovation is already making waves.
Q: Tell us about yourself, William. What drives you in the field of cybersecurity?
I'm deeply rooted in cybersecurity and program management, with a keen eye on how digital technologies can be best leveraged for business success. 
What excites me most is devising creative, tailored solutions that help businesses navigate and excel in the digital landscape. 
Outside work, I channel my creativity into personal projects, like enhancing my digital home-lab, engaging my toddlers in fun activities, and pursuing my passion for music production.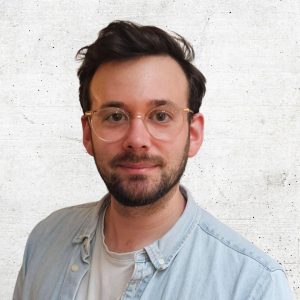 Q: How was your initial experience with IS4U and what made you join the team?
My journey with IS4U began as a client. I was consistently impressed with their straightforward approach, deep knowledge, and reliability. They supported me so well that I could focus on my other priorities without worry. 
This experience, coupled with their inspiring vision and knowledge, sparked my decision to join and contribute to their positive work culture.
Q: How have your first weeks at IS4U been?
The onboarding process was smooth, welcoming, and instructive. It's not just about being welcomed to a team; it's about being integrated into a culture of highly motivated and knowledgeable individuals. This environment is energizing and pushes me to further to develop my skills and explore new technologies.
Q: What have you learned in your first weeks at IS4U?
I dived right into their masterclass, which covered a range of cybersecurity fundamentals. These sessions were invaluable for refreshing my knowledge and gaining hands-on experience with technologies like Cyberark, Keycloak, and Silverfort.
This technical understanding complements my primary focus on higher-level corporate interactions, enhancing my ability to guide businesses in their cybersecurity maturity.
Q: Looking forward, what are you most excited about in your role at IS4U?
The landscape of cybersecurity is rapidly changing, especially with the upcoming NIS2 directive. I'm eager to assist organizations in navigating these changes using frameworks like NIST CSF, CIS Controls V8, and ISO27000-series.
My role positions across various industries is exciting. I'm looking forward applying my knowledge and enthusiasm to help businesses meet these new challenges head-on, in practical and effective ways.